Tisha Cambell: Gina Comes At Nicki Minaj
It all started when Nicki Minaj aka Ms Barbie called Tisha Cambell-Martin "
Gina
". This song sets the record straight to the world, that she is more than just a skilled actress from the show
Martin
. People didn't realize Tisha use to be in the music industry before the
Beyonce's and Nicki's
. Her musical talent was first debuted in the movie
Little Shop of Horrors
as a Hairspray Dreamgirl with
Tichina Arnold
in 1986.
She dropped her first album in 1993 entitled
Tisha
while acting in the popular urban sitcom
Martin
. The single from the album was entitled "
Love Me
", which was released Mid-Late 1992. She started off as a R&B singer back in the game doing more than just being a recording artist. Mrs Cambell-Martin has been in music and film since she was the age of 6 years old. Tisha also contributed her talents to tv shows, movies, soundtracks and music videos such as
House Party 1, 2 & 3
;
Sprung
; Wild Wild West; Will 2K by Will Smith;
You're Makin Me High
by Toni Braxton; Fresh Prince of Bel-Air;
My Wife & Kids
; Everybody Hates Chris and many more.
In the song
Lazy B****
, Tisha let the Barbie have it with truth and she's not even a rapper...until now.
— Tisha4real (@TishaCampblMrtn) February 24, 2016
Check out the official music video of
#LazyBitch
below: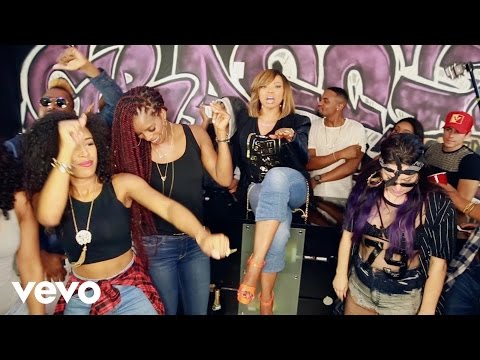 Little Miss Barbie
know what the deal really is... As a veteran, Tisha is showing all the young girls who really run the game with calling Nicki her fetus!
#LazyBitch
Be on the look out for Tisha Cambell in Hip Hop Empire Magazine. For serious inquiries, please contact our chief editor
here.