Queen of the #GreatLakes was Crowned at the #ReignAsKings Concert
Setting off the Reign As Kings concert, Bunchie aka Kaivonne Da Prophecy, held it down for all female MCee's in the Great Lakes, Mid-West and Dirty South. As a female entrepreneur in the music industry, she has finally stepped out for the year 2016 with her newest street banger I'm Bout Da Life featuring her up and coming protege'. Known in Akron, Ohio by her first underground releases One Way Volume 1 and Ghetto Thesis, she has also performed in Cleveland as well as Grand Rapids and Detroit. Using the alias Kaivonne Da Prophecy, she was able to
land a distribution deal with Koch Entertainment

with 3 songs:
Do You Really Love Me, Act Right and I Got Dem Hands. While working in the studio on her upcoming project Juggin N Makin Moves, Bunchie is currently booking shows for unsigned artists in her two local regions Mid-West & the Great Lakes as well as the #WestCoast, #DMV, #DirtySouth and #EastCoast.
Being the only female going the hardest in an all male event shows the world that there are harder females spitting real substance besides Nicki Minaj. Listen to this female lyricist as she goes in on the microphone spitting venomous similes with abstract metaphors:
"Mob affiliated, N***a I done made it/
Get you hit then less than 60 seconds...
I'm Tired of Yall, Yall Always Talkin/
Eating sucka sht like Sunday mourning breakfast/
Ball like the star of the Superbowl/
N*** you a sup**/".

On February 9th (12 days before the event), Bunchie posted this on Facebook:
"This was the last event since the
Mixdown of Ohio's Finest
hosted by me, my bro
+VDotNam Jones
and DJ Dreams at the Italian Center in 2008 featuring Young Grind, Suge B, KT3 and many more artists in the squad. It's good to see us back together again doing what we always dreamed about back in High School. Really it all started with our first song
Daddy I Kno
. After that, we took over the college campus with our music on WZIP 88.1. Working beside my brother and OGs that put me on game taught me a lot in my musical journey. Who would ever thought that a kid with a chipped ear would reign as a Great Lakes Queen".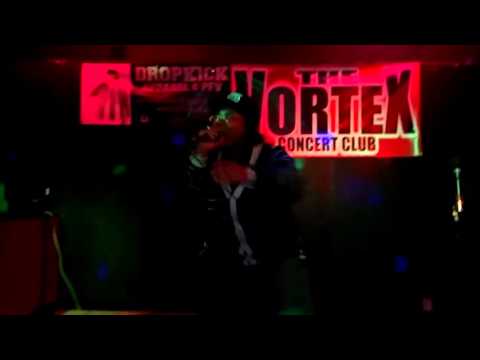 For more music from Atlanta & Ohio's own, Bunchie, please visit her at
Mixtape Dynasty
. Stay tuned for more media coverage at the #Empire. Peace Out and Much Love...